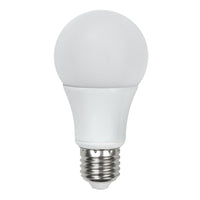 QPlus A21 LED Light Bulb, 16W, 1600LM, 1CCT(2700K), Dimmable, Energy Star Certified, UL Listed, 3 Year Warranty
1 Pack ($8.49 per unit)
2 Pack ($7.99 per unit)
4 Pack ($7.49 per unit)
8 Pack ($7.29 per unit)
16 Pack ($6.99 per unit)
32 Pack ($6.79 per unit)
50 Pack ($6.59 per unit)
100 Pack ($6.49 per unit)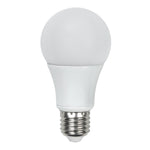 QPlus A21 LED Light Bulb, 16W, 1600LM, 1CCT(2700K), Dimmable, Energy Star Certified, UL Listed, 3 Year Warranty
-
2700K / 1 Pack ($8.49 per unit)
Ask a Question
QPLUS Dimmable A21 LED Light Bulb
QPLUS Dimmable A21 LED Light Bulb, 2700K Soft Warm White, 16 Watts, 1600 Lumens, 25000 Hours, Energy Star and cULus Listed

Produces 12 Watts equivalent to 125W traditional halogen bulb - save upto 85% of energy cost

Dimmable at full range and a 25,000-hour lifespan - reduce the frequency of changing light bulbs

This set comes with individually packed light bulb

No batteries required

Save energy with these lights with an estimated cost of $0.84 per year (based on the use of 3 hrs/day). QPLUS A21 bulbs are dimmable with most dimmers. We recommend QPLUS dimmer switches for full range smooth dimming for LED bulbs. 




QPLUS A21 LED lights are cULus Listed i.e., the product is tested and certified by UL to meet U.S. and Canadian Standards. Don't take chances by using non-certified products. All QPLUS LED lights and bulbs are Energy Star Certified i.e., certified as an energy-efficient product. These lights can be used almost in all locations like hotels, offices, restaurants, bathrooms, bedrooms, living Rooms, family Rooms, dining Rooms, kitchens, and schools.